Shabbat Dinner with Dr. Rivka Press Schwartz
Friday, February 15, 2019 • 10 Adar I 5779
6:45 PM - 8:30 PM
ASBI Social Hall
Scholar-in-Residence Dr. Rivka Press Schwartz
Shabbat, February 15 & 16 at ASBI
Friday Night
"Money, Materialism and Modern Orthodoxy"

Join us for a Shabbat dinner at shul at 6:45 PM, then stay for an oneg at 7:30 PM with a talk by Dr. Rivka Press Schwartz. All are welcome at the oneg even if you can't attend dinner!
Please register for Shabbat dinner below.
~~~
Shabbat Morning Drasha
"How Modern Orthodox Jews Engage as Citizens"
~~~
Post-Kiddush Shiur
"Having It All: Modern Orthodox Families and the Juggling Act"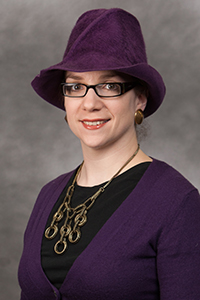 Dr. Rivka Press Schwartz has spent almost twenty years in the field of Jewish secondary education. She currently serves as the Associate Principal, General Studies at SAR High School, and as a research fellow at the Shalom Hartman Institute of North America.
Dr. Schwartz earned her B.A. in physics and history of science at Case Western Reserve University. She earned her M.A. and Ph.D. from Princeton University, writing her dissertation about the cultural history of the Manhattan Project. In addition to teaching high school, she has served as an adjunct professor of history at Yeshiva and Stern Colleges. She writes and speaks widely on issues of contemporary importance in the American Jewish community. Dr. Schwartz lives in Washington Heights, NYC, with her husband, Rabbi Ezra Schwartz, and their five children.
SHABBAT DINNER WITH DR. RIVKA PRESS SCHWARTZ
by reservation only
Early-Bird Cost (Until 1/28/19): $16 Members | $21 Non-Members
Regular Cost: $20 Members | $26 Non-Members
Members: Log into your account to redeem your discount.
Registration closes at 11:59 PM on Monday, February 11.
If you have any dietary restrictions, please list them in the notes when you register.
Share Print Save To My Calendar
Wed, January 23 2019 17 Shevat 5779